RED (2018) employs monochrome as a tool, not only to conceal the body, but draw attention to the political/cultural acts being performed upon it. The work also explores the employment of the monochromatic colour to pose questions about the desire to withdraw the self from self-representation.
Taking hair cutting - as a familial ritual - as its focus, RED draws attention to a simple but loaded act being performed on the body. Culturally, hair cutting is seen as a celebration akin to a baptism, with a first hair-cut being a rite of passage. The work juxtaposes the intimate relationship between my sister and I through the violent but intimate act of cutting. Using colour as a device to draw attention to the act the work examines and critiques the way bodies have been written by society and the way they're understood culturally.
​
​
​
​
6 channel video work.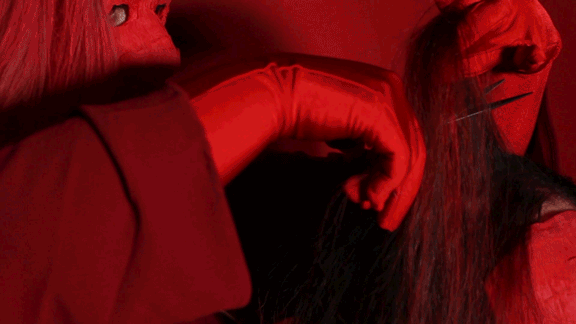 RED (2018) Installation View
Honours Exhibition at UTS ART Gallery, November 2018. Image: Vasili Papathanasopoulos
RED (2018) Installation View
Honours Exhibition at UTS ART Gallery, November 2018. Image: Vasili Papathanasopoulos
RED (2018) Installation View
RED (2018) Opening night installation view in 'Call It What You Want To' at the 2019 Sydney Fringe Festival. September at Bay 43, The Rocks. Image: Katerina Papathanasopoulos
RED (2018) Installation View
Honours Exhibition at UTS ART Gallery, November 2018. Image: Vasili Papathanasopoulos